Nyhet2017-09-18
CG Drives växer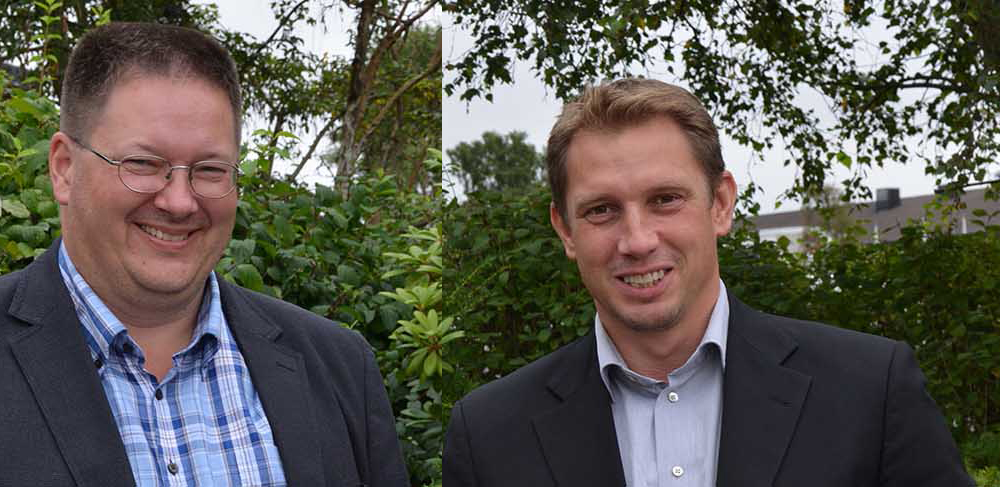 Som ett led i arbetet att komma närmare sina kunder meddelar CG Drives att de  välkomnar två nya medarbetare till sitt säljteam!
Bolaget låter meddela att, Arvid Bruhn (t.h.) arvid.bruhn@cgglobal.com tar en nyckelroll som Director sales and service Nordic, marketing and product management och kommer därför att ha stora möjligheter att påverka vår verksamhet.
Arvid har manga års erfarenhet inom management, nu senast som GM på Sumitomo. Innan dess har han lång erfarenhet inom försäljning, både som landschef på Danfoss Drives och som Key Account Manager på Vacon.
Anders Öhman (t.v.) anders.ohman@cgglobal.com är vår nya Sales Manager i norra Sverige. Hans tekniska kunskap och långa erfarenhet som Senior Sales Engineer på Danfoss och Regional Sales Manager på Vacon kommer att vara till stor nytta. Anders som bor i Umeå delar vår passion för den svenska fjällen.
För mer information kontakta:
CG Drives & Automation | Mörsaregatan 12 | Box 22225 | 250 24 Helsingborg
Telefon: 042-16 99 00 | Fax: 042-16 99 49